529 Kent Street  
Sydney NSW
White bread roll and Truffle butter with ricotta and parmesan
Bread was offered continuously throughout the evening, on offer baked fresh that day was white or multigrain. The whipped truffle butter was amazing with a generous amount of truffle. They sell truffle salsa on Tetsuya's website and in David Jones food hall for $22, which i just might have to invest in.
Warm soup of Celeriac & Truffle
I loved this soup, the celery flavour was there and it tasted slightly appley too. I saved the truffle slice till last spoonful. Delightful.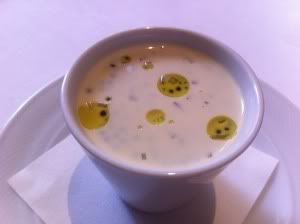 Savoury Custard with Avruga
Some people may have been turned off my the texture of a warm savoury custard, but the taste of this custard was beautiful and the pop of the Avruga complimented it perfectly.
Salad of the Sea
One of the prettiest dishes of the evening, a beautifully presented sashimi dish. Including kingfish, tuna and a raw scallop which was a first for me. It was like a deconstructed sushi roll, with the bundle of rice hidden in the centre of the dish. Lots of elements of this dish which came together perfectly.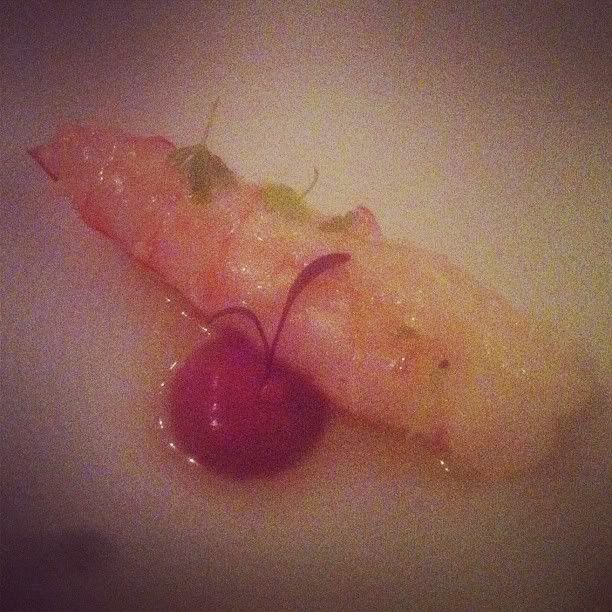 New Zealand Scampi with Chicken Liver Parfait & Walnut Vinaigrette
The scampi was lightly seared, it is the perfect way to prepare it to appreciate the good quality seafood.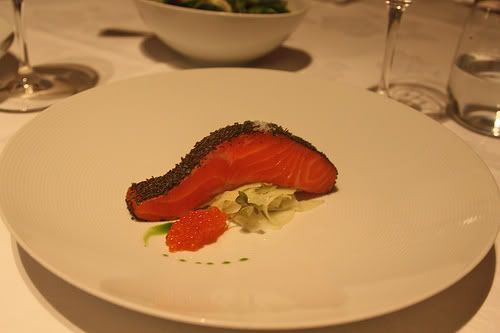 Confit of Petuna Ocean Trout with Fennel Unpasteurised Ocean Trout Caviar
Tetsuya's signature dish - our waitress explained every concept of the dish in just detail we were all looking at her in admiration. The trout is bathed in 40oC for hours so even though it looks completely raw is cooked and tastes like nothing i've ever tasted before. Ontop was dried seaweed which added a lovely textured crust to the fish.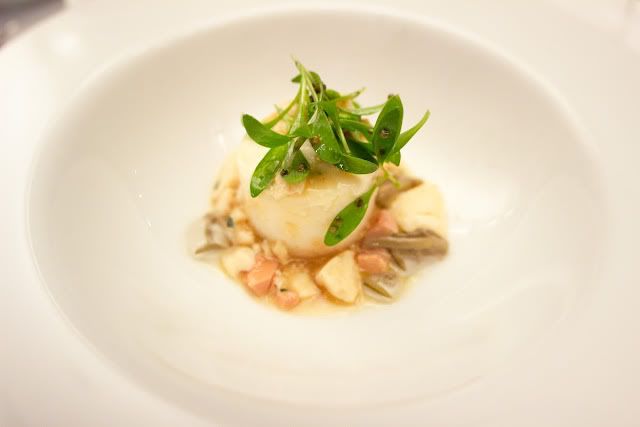 Steamed Tian of Queensland CEAS Spanner Crab with Curd, Foie Gras, Junsai
Our waitress explained that most people either love or aren't sure of this dish. I wanted to love it because i love spanner crab but i was in the not sure group. Elements of the dish left a tangy, sharp taste in my mouth. There was a lot happening and the textures didn't appeal to my palette.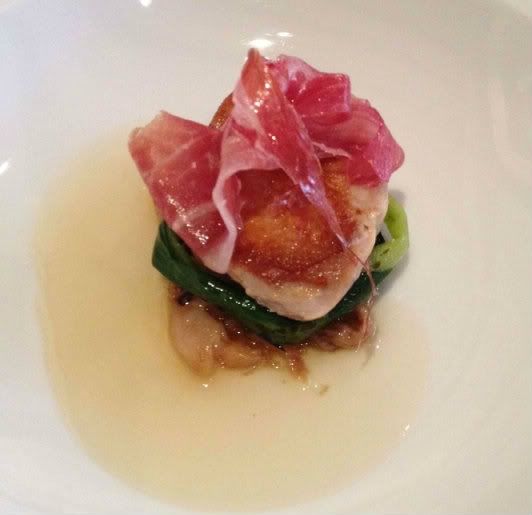 Roasted Breast of Quail with Jamon Iberico & Onion Jus
My first time trying Quail, which i was excited and scared about. I first tried to breast ontop with the Jamon Iberico which went well together then i got down to the leg pieces on the bottom of the dish which had soaked up all the juices and i liked the leg much better than the breast.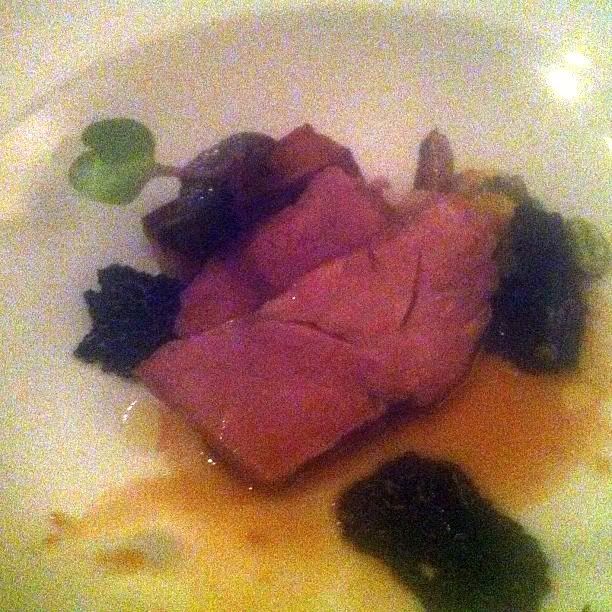 Slow braised lamb shoulder with Artichoke & Potato Mille Feuille
The lamb melted in my mouth and this dish was gone very fast!
Pear Sorbet
A refreshing dish with a strong pear flavour, im not a big pear fan but this just fit so perfectly into the degustation.
Green apple & Mint ice cream with Basil jelly
Usually this is a "filler" dish in a degustation menu with not much taste, but this was such a pleasant surprise. The green apple was so refreshing and strong and it was complimented with a touch of mint and surprise taste of basil jelly.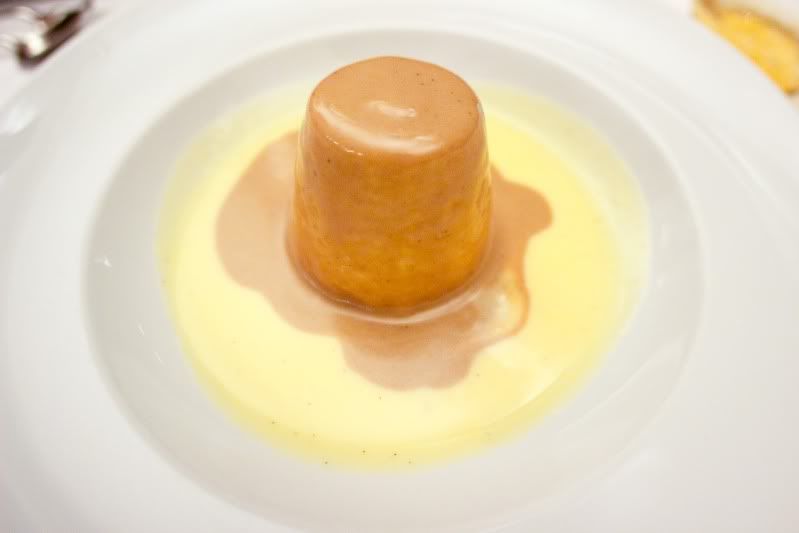 Floating Island with Praline & Crème Anglaise
The floating island was made with fluffy meringue which had a surprise volcano style of chocolate and raspberry. The vanilla bean and the sauces were delicious.
As soon as we entered Tetsuya's we felt looked after, from the moment we pulled up at valet till the moment we were helped with our coats and walked out to our car. Our waitress was fantastic, she knew we were foodies so explained every element of each dish with such passion and detail. The most impeccable service, when anyone left the table, a waiter would come over to straighten up the napkin each and every time. I would recommend Tetsuya's for a very special occasion. This is definitely #1 restaurant i've experienced in Sydney.
(Source: postcardsfrompeta)